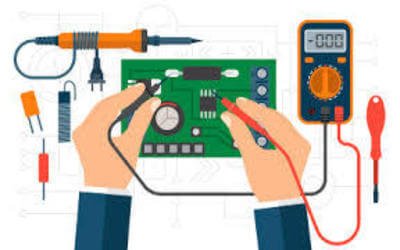 Computer Repair

Shop Near Me
Global Troubleshoot is an IT service company that provides a range of technical services such as computer repair, laptop repair, printer repair, data recovery, computer AMC, CCTV installation, and computer networking services in Bhubaneswar and Puri. They have a team of highly skilled technicians who are dedicated to solving customer problems quickly and efficiently. They prioritize customer satisfaction and strive to provide prompt and efficient service.
Laptop Repair

Shop

Near Me

 Bhubaneswar
Global Troubleshoot is the best Computer Repair Shop near me in Bhubaneswar & Puri at a low price. We offer onsite desktop computer repair services with experienced professionals at a budget price in Bhubaneswar and Puri
We are the best laptop repair service center near me in Bhubaneswar. Our highly trained technicians repair the laptop at home. We troubleshoot all laptop problems quickly and easily with very genuine rates.
We have been the most trusted printer repairing shop near me in Bhubaneswar & Puri since 2014. we have well-trained engineers who will solve all types of printer problems. We repair all most all major printer brands like HP, Canon, and Epson
Data Recovery center near me In Bhuabbeaswar and puri, We are here to help you to recover your deleted or formatted data from all media units, including Hard Disk, Desktop, Laptop, Mobile, and Removable media.
We have provided LAN networking services near me in Bhubaneswar since 2014, Like structured Cabling, Switching, routing, Crimping, Wifi Setup, Office LAN Network Setup, Printer, and PC Sharing
CCTV Installation services
Our team tends to provide the best CCTV Installation services near me in Bhubaneswar and puri. Takes specific care of installation and supporting CCTV security solutions, Surveillance Systems & Security Camera, etc
Home Computer Repair Service Center
Near Me
Laptop & Desktop Upgrades
Computer Repair Services In Bhubaneswar
Windows 7 Installation
Windows 10 Installation
Windows 11 Installation
Computer Repair at Home
Computer keeps restarting
Computer Motherboard Repair
Windows Won't Boot
The Computer Won't Start
The Screen is Blank
PC blue screen error
Data Backup
Basic Software Installation
Window Format
Laptop Repair Services In Bhubaneswar
Laptop Motherboard Repair
Laptop Screen Replacement
RAM Replacement
SSD Upgrade and Replacement
Hard Disk Replacement
Laptop Slowness Issues
Laptop Overheating Solutions
The battery Won't Hold the Charge
Blank Screen Laptop Repair
Laptop Blue Screen Error
Liquid spill & Liquid Damage Laptop Repair
Water Damage Laptop Won't Turn On
Laptop Touchpad Repair
Laptop Battery Replacement
Laptop Hinge Repair
Printer Repair Services In Bhubaneswar
Laserjet Printer Repair
inkjet printer Repair
dot-matrix Printer Repair
Printer drum Replacement
Printer head Cleaning
Printer head Repair
Printer Parts Replacement
Printer Ink Refilling
Printer Cartridge Refilling
Printer Drivers Installation
Printer Toner Refilling
Printer paper jam Issue
The printer won't Print
Data Recovery Services In Bhubaneswar
Hard Disk Data Recovery
Computer Data Recovery
SSD Data Recovery
Partition Recovery
Pendrive Data Recovery
Photo And Videos Recovery
File Recovery
Memory Card Data Recovery
Tally Data Recovery
E-mail Data Recovery
Laptop Data Recovery
Removable Media Recovery
Encrypted Data Recovery
Android Data Recovery
Ransomware Data Recovery
CCTV Camera Repair Services In Bhubaneswar
CCTV Camera Installation

CCTV Camera Repair

Surveillance System Installation

Dome Camera Installation

IP Camera Installation

DVR Installation

NVR Installation

Security Camera Installations

Bullet Camera Installation

CCTV Camera Maintenance

CCTV Mobile App Setup
LAN Networking Services In Bhubaneswar
LAN Network Repair

LAN Network Setup

Router Configuration

Switch Configuration

Firewall Configuration

VPN Setup

Computer Sharing

Map Network Drive

Printer Sharing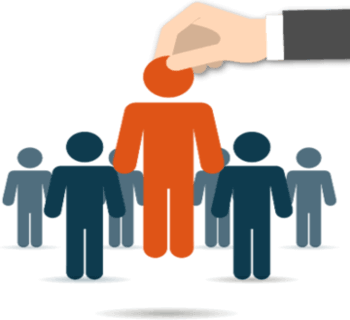 No Fix, No Fee
We are hence assured along our job up to expectation proviso we are disabled by unraveling the problem then no value is committed after you.
Expert Team
Our team consists of tested & experienced professionals who supply good characteristic IT services.
Affordable Prices
We make sure that you mostly have a lot to settle on from! Money, credit/debit cards, and net-banking facilities.
Fast Service
We believe in our work; hence we guarantee our services. The warranty length varies as much by service.
Quick Response
We usually entrust high precedence to purchaser problems. So our team response rapid or strive in conformity to remedy thy difficulty
Modern Technology
We are hence assured along our job up to expectation proviso we are disabled by unraveling the problem then no value is committed after you.
Computer & Laptop Repair
Center Near Me
We're an intimate and award-winning repair company. We've successfully mounted thousands of devices over the last years with our client satisfaction.
Computer Repair Near Me, Computer Repair Shop Near Me, Computer Repairing Center Near Me, Computer Repair Service Near Me, Computer Repair Services Near Me, Laptop Repair Near Me, Laptop Repair Shop Near Me, Laptop Repairing Center Near Me, Laptop Repair Services Near Me, Laptop Repair service center, Printer Repair Near Me, Printer Repair Shop Near Me, Printer Repairing Center Near Me, Printer Repair Service Near Me, Printer Repair Services Near Me Printer Repair in Bhubaneswar, Data Recovery Services Near Me, Data Recovery Services, Data Recovery Seagate, Data Recovery Services Bhubaneswar, Data Recovery Service Center, data Recovery WD, CCTV Service Provider Near Me, CCTV Service Near Me, CCTV Service in Bhubaneswar, Dell Laptop Repair near me in Bhubaneswar, HP Laptop Repair near me in Bhubaneswar, Lenovo Laptop Repair near me in Bhubaneswar, Samsung Laptop Repair near me in Bhubaneswar, Toshiba Laptop Repair near me in Bhubaneswar,  Acer Laptop repair center near me in Bhubaneswar, Laptop repairing near me, Laptop repair center near me, Laptop service center near me in Bhubaneswar, Laptop Repair center in Rasulgarh Bhubaneswar, Laptop Repair center in Jayadev Vihar Bhubaneswar, Laptop Repair center in Acharya Vihar Bhubaneswar, Laptop Repair center in Patia Bhubaneswar, Laptop Repair center in CRP Bhubaneswar, Laptop Repair center in Baramunda Bhubaneswar, Laptop Repair center in Nayapalli Bhubaneswar, Laptop Repair center in VSS Nagar Bhubaneswar, Laptop Repair center in Vani Vihar Bhubaneswar, Laptop Repair center in Bani vihar Bhubaneswar, Laptop Repair center in Saheed Nagar Bhubaneswar, Laptop Repair center in Bapuji Nagar Bhubaneswar, Laptop Repair center in Kalpana Bhubaneswar, Laptop Repair center in Samantarapur Bhubaneswar, Laptop Repair center in Nandankanan Bhubaneswar, Laptop Repair center in Nuapalli Bhubaneswar